Refreshed CCRA Board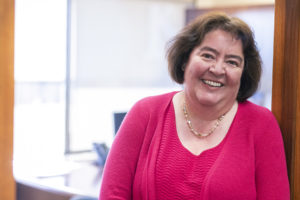 Effective January 1st, 2021, CCRA welcomes new Board chair, Dr. Paula Robson. Paula is the Scientific Director of the Cancer Strategic Clinical Network, and Scientific Director and co-lead of Cancer Research & Analytics for Cancer Care Alberta in Alberta Health Services. In her current role with Cancer Care Alberta, she co-leads a large and diverse research portfolio as well as expert data teams. Prior to her current position, she was the Principal Investigator for Alberta's Tomorrow Project, and helped facilitate the creation and development of the Canadian Partnership for Tomorrow's Health (CanPath).
We also welcome new Board members:
Paul O'Connell, Manager, Medical and Scientific Engagement, The Leukemia & Lymphoma Society of Canada
Neil Watkins, Director, Research Institute in Oncology and Hematology and Chief of Research, CancerCare Manitoba and Professor, Department of Internal Medicine, Rady Faculty of Health Sciences, University of Manitoba.
Our thanks to Dr. Cindy Bell, who chaired CCRA from 2018 to 2020. Cindy was a critical leader for the 2019 Canadian Cancer Research Conference and helped to bring to fruition the vision for cancer research. Cindy will assume the position of past chair. We also want to acknowledge the contribution of Ms. Andrea Mackesy, who served on the Board since 2019, representing Cancer Care Ontario (Ontario Health).