Elisabeth Baugh, Ovarian Cancer Champion, to Retire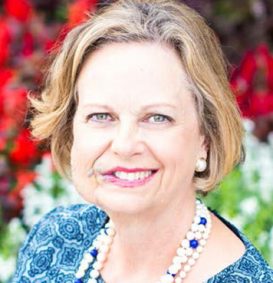 CCRA members congratulate Elisabeth Baugh on her pending retirement as CEO of Ovarian Cancer Canada. Elisabeth has been at the helm of the organization since its founding. Under Elisabeth's leadership, Ovarian Cancer Canada has grown its national presence and her commitment to women living with ovarian cancer and passion for advancing game-changing research helped secure federal and partnered funding for OvCAN. This initiative is focused on finding the best research models for ovarian cancer, identifying the most promising novel treatments, and advancing clinical trials using a personalized medicine approach.
Beyond Canada, Elisabeth chaired the first ever World Ovarian Cancer Day in 2013 and has served as chair of the World Ovarian Cancer Coalition since its inception, working to increase the international profile of this important cause.
We wish Elisabeth the very best in upcoming retirement. She will be missed at the CCRA table.