Cancer: Piecing the Puzzle Together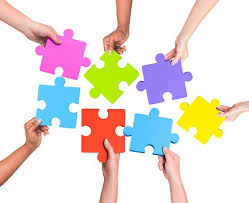 Join the CCRA at this free, family-friendly community event at the Shaw Centre in Ottawa to learn about cancer, cancer research, the impact of cancer research happening in Canada, the successes of cancer research investments thus far and learn about the future of cancer research.
Check out booths and displays from over 20 local organizations including: Canadian Cancer Society, Canadian Partnership Against Cancer, The Ottawa Hospital, Hospice Care Ottawa, Let's Talk Science and walk through Colorectal Cancer Canada's inflatable Giant Colon!
The event is on Saturday November 2, 2019 from 12:30 pm to 4:30 pm in the Rideau Canal Atrium on the 2nd floor of the Shaw Centre.